Pop'N'Work Aerial Tents & Covers
For work on a ladder or in a bucket, Aerial Tents provide shelter when you're up in the air.
Versatile options from the 4800D Bucket Tent that is flexible enough to fit different bucket sizes and opens to your work area on three sides, to the basic 1200 Cover that is simple and easy to use.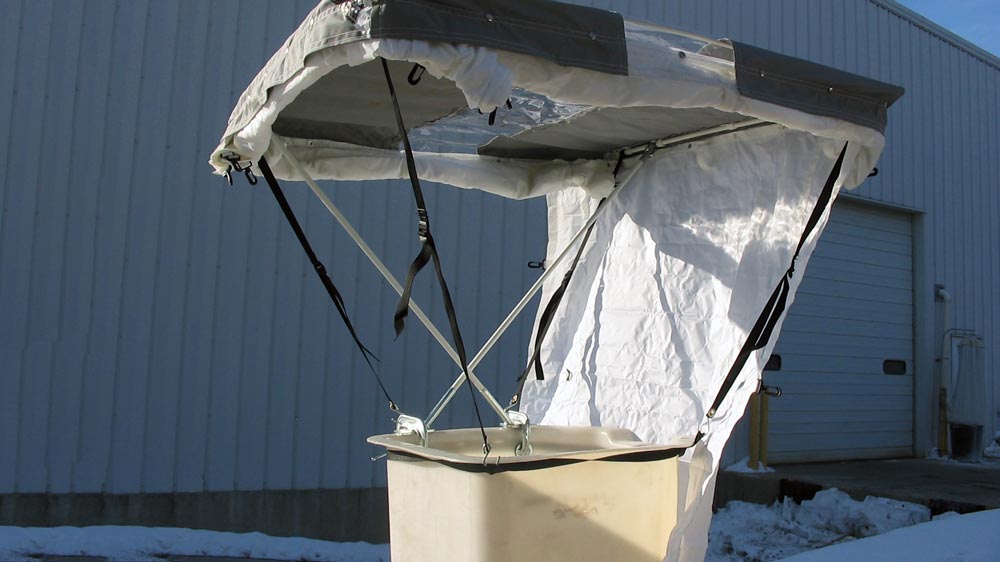 Bucket Tent 4800D
Simple sun protection or a complete weather tight enclosure

Quick and easy installation

Frame attaches to just one side of the bucket for maximum work clearance

Roof can be slanted to any angle to control shade, rain runoff, or work clearance

Four piece walls for flexibility

Lightweight- only 15 lbs

48" x 48" x 78"

Protective coated polyester cover with fiberglass non-conductive frame.
We offer a variety of customizable options to our standard tents such as safety stripes, extra windows, and more. In addition we can provide a fully customized tent to your specifications.
Low-cost customizations to our standard products
Full custom tents engineered and built to your specifications
Learn more about customization options.