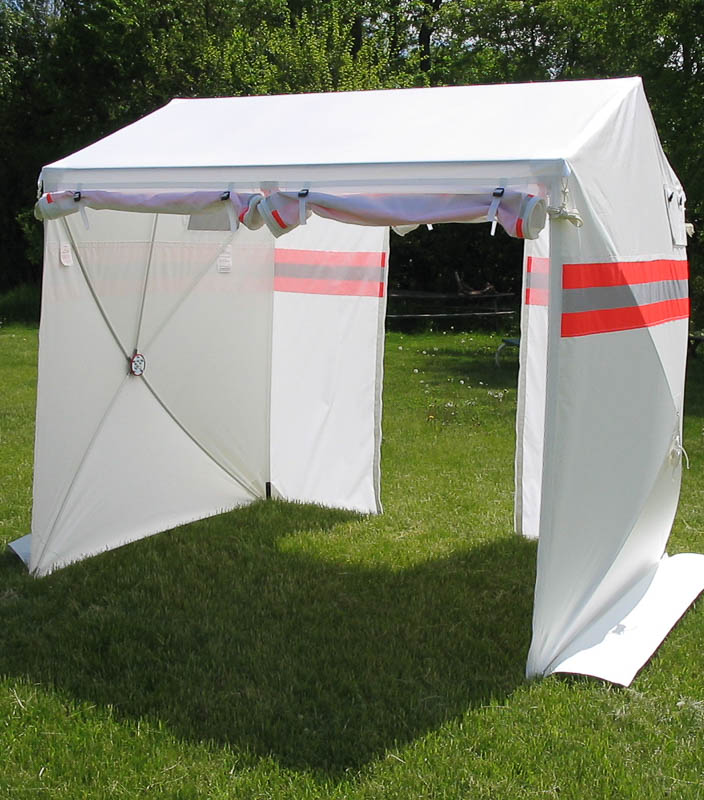 Customization
We offer a variety of customizable options and extras to our standard tents including the following:
Logos
Extra windows
Safety stripes (reflective or non-reflective)
Additional safety vents
Floors
Connecting doors
Velcro or snap doors
Split ground strut- for working over wires or pipes
If you need more we will work with a customer to engineer additional customization such as changing the dimensions of the tent or the color and type of material.
Creative Tent Solutions also offers private labeling to qualified customers. Minimum order sizes and/or charges will apply depending on the specific product and customization. Contact us if you are interested in learning more.
Customized Tent Photo Gallery